Sermon preached at Rochester Cathedral
25th December 2016 – Christmas Day
Readings: Isaiah 52.7-10; John 1.1-14
For those sitting in the ruins of Aleppo today, the call of the prophet to 'break forth together into singing' would seem like a rather sick joke.  In recent days, we have heard the heart-wrenching words of Bana el-Abed, the seven-year old (now evacuated to safety in Turkey) who took to Twitter in order to bring the voice of Aleppo's children to the world.  We have heard of homes, schools and hospitals bombed; we have seen the pictures of East Aleppo where hardly a building stands undamaged.  We have received, albeit in small numbers, refugees, in many cases educated professional people, within the communities of this Diocese and county.
In September, we welcomed back to this Cathedral Hosam Naoum, the Dean of St George's Cathedral Jerusalem, installing him as an Honorary Canon of this Cathedral Church.  We did that not only because Hosam is a good friend of Rochester, but because he connects us with the life of the Holy Land and that wider region, with its present day realities as much as its historic symbolism.  Importantly, his stall here is that which is named for 'An Unknown Martyr of the Modern Era', the only canon's stall which will thereby always be about the world of today rather than commemorating some figure of the past.
While in Syria the ruins are literal, in Jerusalem and the Holy Land today the ruins are less to do with physical buildings, but more of its soul, its identity, its communities and the belonging of its peoples.  And that we see so clearly in other ways across the world as we witness significant geo-political and socio-economic shifts in many places.  Internal strife continues in South Sudan; Zimbabwe (where we have a diocesan partnership with Harare) faces yet further economic meltdown and political paralysis; Christians live in fear in Egypt, Pakistan and other places; the US awaits the unexpected advent of President Trump; China and Russia flex muscles in different ways; carnage comes to western European cities as people gather to celebrate their festivals; and even here, few would have envisaged the arrival of Prime Minister May and all that has lead to her appointment; and a British Member of Parliament was killed while carrying out her duties.
In the prophet's vision, the ruined city breaks into song because her Lord returns to her, bringing comfort for his people.  Rather later in the story of God's dealings with humankind, it is the Holy Spirit who is referred to in John's Gospel as one who is, in some translations, the Comforter; more usually the Counsellor or the Advocate; more literally, one who is called upon to be at our side.  And indeed, John at the beginning of his Gospel is telling us of that expression of the very being of God, which he calls Logos or Word, which is expressed so wonderfully and richly in the creation of all that is, bringing life and light; and now is made flesh and lives in our midst – the God who is at our side now and for eternity, the reality of whose presence may be known, bringing comfort to his people.
"O magnum mysterium – O great mystery and wonderful sacrament, that animals should see the new-born Lord, lying in a manger."  As the words of the Christmas Matin chant have it, there is a proper mystery, something weird yet also wonderful, about this story.  That the mind and wisdom behind and in all that is, the creator of the earth and heavens, should be born as a human child, flesh of our flesh and bone of our bone, and laid in an animal's feeding trough, God comforting his people.
So in and for this world, God comes.  And to this world, we continue to proclaim this mystery – this world, with all its complexities, ambiguities and manifest uncertainties; yet also with its hopes, wonders and possibilities.  And in this world, we continue also to re-present this mystery as we ourselves seek to express by both action and attitude the continuing reality of the God who comes alongside, and does not leave people without comfort.  A research report published very recently by the charity Housing Justice gives clear evidence of the impact of winter shelters for the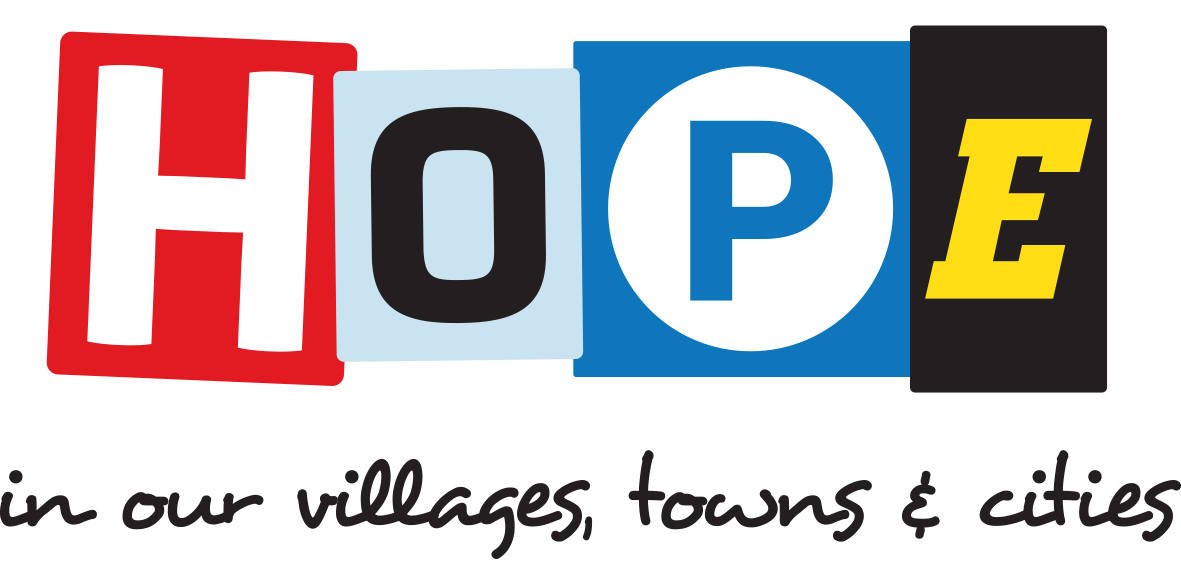 homeless, many of them run by Christians.  As Bishop to HM Prisons – and the challenges in that sector are very clear – I am one of the sponsors of Prison Hope, an initiative to run through 2017 into 2018, seeking to strengthen the contribution of churches within the criminal justice world – and there is much more we might offer.  Each and every day, churches and Christian charities engage in work with families, children and young people, especially the least advantaged among them; in this diocese alone, we provide schools for 22,000 children; we offer advice to those in financial difficulty; we visit the sick, wait with the dying and offer comfort to the bereaved.  Thus in these and many other ways we seek to show that God still draws alongside, God still comes to live in our midst.
And for each of us too, this may be our reality at Christmas.  St John talks of becoming the children of God; and this coming of God into our midst is that we may indeed know ourselves in our relatedness to God as children; that as we celebrate God being made like us, so we may be made like him, sharing in the life of heaven at the side of God where our true identity lies.  And St John talks also in terms of light shining in our darkness, and of seeing the glory of the Word made flesh.  May we indeed see that glory this Christmas, and may light shine for us and for all the world.